&nbsp&nbsp&nbsp

Seller's Services
At Freeman & Freeman, we concentrate in real estate conveyancing.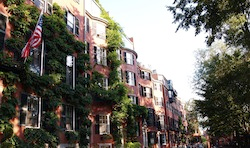 We are prepared to represent you in the sale of your real estate and to make the entire process as smooth, seamless and enjoyable for you, as possible. As your seller's representative, we will represent you and give you the peace of mind you deserve in confidently selling your home or investment property. We will also coordinate any possible purchase of new real estate including working with Section 1031 exchange transactions.
Some of the services we provide when representing sellers are:
Review of any materials you may have concerning the sale of your property including any listing agreement with a real estate broker or, in the alternative, helping potential For Sale By Owners and assisting in any manner that you choose to use as a seller.
Negotiate and prepare the Offer to Purchase and Purchase and Sale Agreement to protect your best interests.
Resolve any issues which may arise during the pendency of your sale.
Provide information about the buyer or lender's requirements and the mortgage process and how this may affect you.
Assist you to resolve and clear any issues that may be found in the examination of your existing property's title.
Prepare documents necessary to sell your property.
Work to coordinate the closing and represent you at the closing, reviewing all closing documents and explaining their meaning and significance to you.
Potentially serving as your power of attorney to facilitate your schedule and any time constraints or that can sometimes occur at the time of a sale.
Answer questions or resolve disputes that may arise at any time during the closing process.
Seven Harvard Street, Suite 230 | Brookline, MA | 02445 | F. 617.734.4990 | T. 617.734.4500