Clifford M. Freeman is an accomplished attorney with broad experience in all areas of residential and commercial real estate, business law, contract law and estate planning.
Professional Experience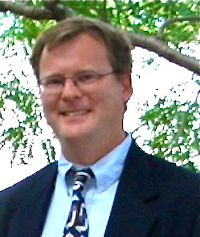 Clifford is a founding partner of Freeman & Freeman, Attorneys At Law, established in 1992 in Brookline Village where it remains today. Clifford concentrates his practice in legal areas relating to the acquisition, development, financing and sale of residential and commercial real estate, as well as, business law, contact law and estate planning.
As a residential and commercial real estate attorney...
Clifford has overseen thousands of real estate transactions, from the purchase of a single family home to the acquisition and development of shopping centers and residential subdivisions. Clifford represents numerous lenders as a conveyancing attorney. Specializing in Massachusetts residential and commercial real estate, Clifford represents individuals and businesses in all aspects of real estate law, including condominium and subdivision creation, local zoning and planning board approval, commercial, industrial and mixed-use site development, lease negotiation and enforcement, and financing transactions.
As an estate planning attorney...
Clifford maintains an active practice strategizing and implementing estate plans for individuals, including the preparation of wills, trusts and powers of attorney.
As a business lawyer...
Clifford's business practice includes the structuring creation and maintenance of business entities, including contract drafting, review and negotiation. In the area of corporate law, Clifford has represented various service, high-tech and manufacturing businesses in forming different corporate entities and limited liability companies, negotiating the terms of closely-held businesses and acquiring privately held companies.
Areas of Practice
Residential and Commercial Real Estate, Business Law, Contract Law and Estate Planning
Bar Admissions
Massachusetts, 1991
Federal, 1992
Education
New England School of Law, Boston, Massachusetts, 1991
Lafayette College, 1988
Williston Northampton, 1984
Seven Harvard Street, Suite 230 | Brookline, MA | 02445 | F. 617.734.4990 | T. 617.734.4500